Frequently Asked Questions
I have paid my 50% down payment, when is the remaining balance due?
The remaining balance is due 30 days prior to arrival and will be charged to the credit card on file. 
How do I check in if I arrive after hours?
The late arrival box is located at the office, to the left of the office door. It will have your check-in packet and keys inside.
You will receive the code a few days before your arrival. Please notify the office to let us know your late arrival plans. 
What time is check-out?
10:00 am. Late check-outs are not permitted. 
Can I bring my pet? Are pets allowed on the beach?
Some units are pet friendly. Please confirm prior to booking, you are booking a pet-friendly unit. There is a $100 non-refundable fee per pet. Pets are allowed on the beach, with a leash.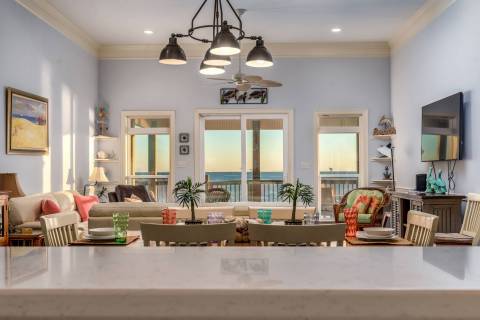 Can I bring a golf cart?
Street-legal golf carts are allowed. They are not allowed on the beach.
Where is the closest grocery store?
Greers Old Bay Market is 15 minutes north of the Island, in the Fowl River community. There is a Super Walmart off of the 1-10, exit 17B, 40 minutes away.
Can I have an early check-in?
Check-in begins at 4 pm but can be as late as 6 pm. We make every effort to have units ready at 4 pm. Please do not grocery shop until you know your unit is ready, as we can not give you keys until the unit is clean. 
Are beach chairs and umbrellas provided at my rental?
No, just deck furniture. You can rent beach chairs. There are links to Island Merchants in the Happy Stays APP.
My rental has a cargo lift, can I use it?
No, DIRE does not have access to the cargo lifts. They are locked.